CSISAC organized a debate on Twin Transition
CSISAC delegates spoke on Tuesday, December 13 at the round table "Twin Transition (Green and Digital)", within the framework of the 2022 OECD Ministerial Meeting, which takes place until December 16 in Gran Canaria, Spain.
During the meeting, whose objective was to discuss the application and construction of greener technology, some key points that revolved around the relevance of the Twin Transitions were approached. Some of them are: complexity, need for regulation, life cycle, and circularity.
Paz Peña, Coordinator of the Latin American Institute of Terraforming consultant, referred to the impact of digital technologies on the environment, saying: "We have proof that digital tech can have an important role in mitigating climate change".

In turn, Sonigitu Ekpe, CSISAC individual member, reinforced the idea: "We see a rapid degradation of the ecosystem".

Then, Burcu Kilic, Head of Policy for Mindero Foundation, mentioned that: "Digital transformation is worrying from the point of view of civil society".

On the other hand, there was a dialogue on how artificial intelligence can help preserve the environment and curb climate change; the benefits of combining digitalization and nature; the promotion of green actions, and the problems faced by the ecosystem in terms of resource consumption.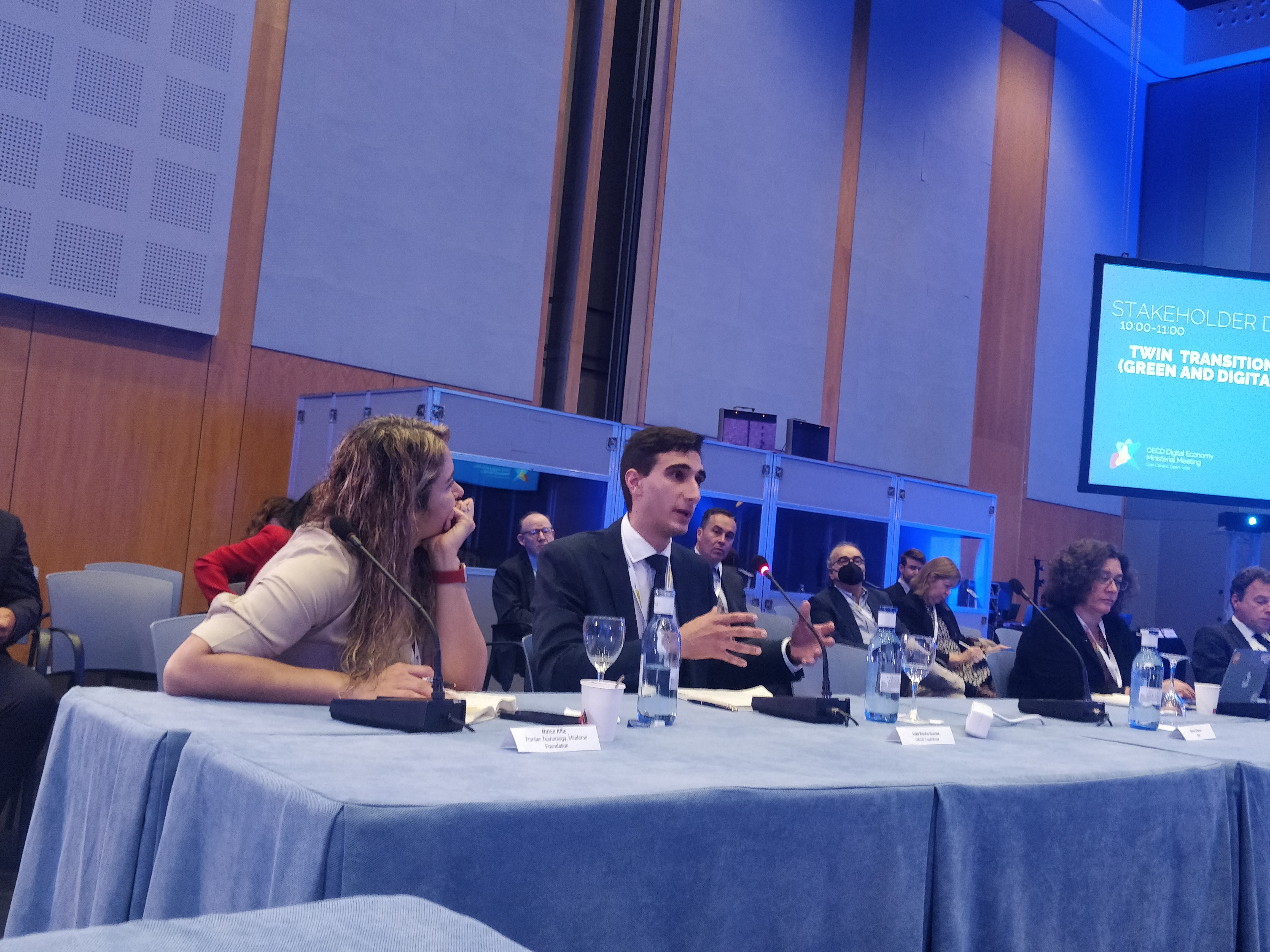 Adriana Labardini Inzunza, LAC Coordinator for the Association for Progressive Communications, and Bruno Bioni, founder and executive director of Data Privacy Brazil, spoke about the current focus of civil society and where future actions should be developed.

Nicolas Miailhe, founder and president of The Future Society, remarked: "We must do everything possible to avoid greenwashing, we have to fight to support biodiversity. There are thousands of examples of how AI can help to conserve diversity, we have to combine digitalization and nature".

Finally, Joao Rocha Gomes, keyspeaker from Youthwise, focused on young people and future generations for the protection of the most vulnerable communities.

Also participating: as moderator Valeria Milanes Executive Director of Association for Civil Rights, and Pam Dixon, Founder and Executive Director of World Privacy Forum.



To know our agenda, click here: CSISAC | Events (csisac-community.org)


We leave you the video so you can watch the full session and find out everything.