Ministerial Day 2: CSISAC discussed in the panel "Digital technologies in the green transition"
On Thursday, December 15,
Paz Peña
, CSISAC member and consultant at the Latin American Institute of Terraforming, participated in the ministerial panel "Digital technologies in the green transition: Friend or foe?", in the framework of the OECD 2022 Ministerial Meeting, which is being held until December 16 in Gran Canaria, Spain.
In this session key points were discussed regarding the impact of digitization on climate change, its consequences, its influence, and the intervention of global organizations in it. Peña made reference to the fact that "not every digital advance is good for climate change", in addition to highlighting the most pressing environmental problems.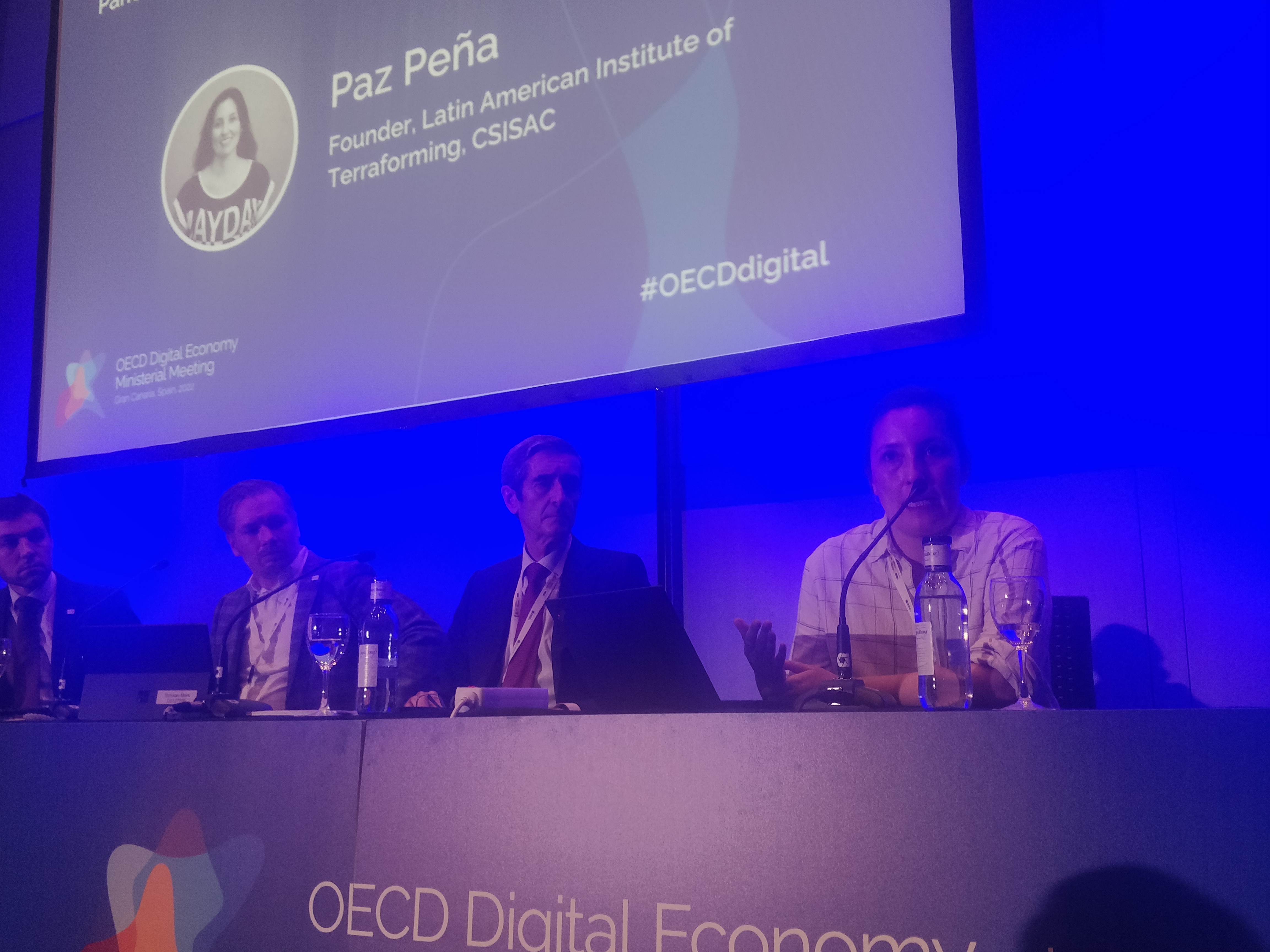 On the other hand, the delegate made special mention of the participation of the OECD and its influence in addressing the problem: "OECD has an important role in gathering data and measure impact and make data transparent about carbon emissions and use of water by big tech. Currently, much of this data is kept as a corporate secret".
Also participating in the event were: Hrvoje Bujanović, State Secretary, Ministry of Economy and Sustainable Development; Luis Cabra, EMD Energy Transition; Gatis Ozols, Deputy State Secretary; Mark Schaan, Senior Assistant Deputy Minister, Ministry of Innovation, Science and Economic Development; Keith Strier, VP, Worldwide AI Initiatives.