New Advisory Committee towards the 2022 CDEP Ministerial
CSISAC has created a new Advisory Committee that will collaborate with the Steering Committee with advice and suggestions related to the 2022 CDEP Ministerial Meeting that will take place in December in Spain. Its composition consists of four current CSISAC Steering Committee members, Antonio Schuh, Pam Dixon, Carolina Botero and Valeria Milanes; two current CSISAC members, Rafik Dammak and Adriana Labardini Inzunza; and two guests, 'Gbenga Sesan and Jason Pielemeier.
Their role will consist of providing input for the different activities that will take place before the Ministerial Meeting, providing feedback to OECD ministerial background documents and participating in CSISAC's delegation during the Ministerial Meeting.
The Advisory Committee members include:
Antonio Schuh - individual


Antonio is an international executive and consultant with over 30 years of strategic and operational experience. He is currently adjunct lecturer at the Madrid Polytechnic University, lecturing in masters' programs in innovation and international management. At the same time, he serves as mentor to local technology scaleups/startups in fully capturing growth opportunities and works as ad-hoc advisor to Arthur D. Little's telecoms practice.

Previously, Antonio served as director of strategic alliances at the Telefónica Group, one of the biggest telecom operators worldwide. At Telefonica he helped create a global network of telecom partners that now includes 11 telecom groups present in 72 markets in Europe, Middle East, Africa, Southeast Asia and China with a total of over 1.8 billion customers. Antonio began his career at Telefonica leading strategic projects, including the launch of pay TV in the Latin American operations. Before he worked at management consulting firms Oliver Wyman and Arthur D. Little in strategy projects for telecom, media and Internet companies.

Originally from Brazil and a long-time resident of Spain, over the course of his career he has lived in six countries and led business deals in over 30 others. He is a native speaker of Portuguese and Spanish, speaks English and is conversant in French. He holds a BSc in Computer Science and a BA in Communications, postgraduate degrees in economics and business and is currently finalizing a doctoral degree. He is also a volunteer mentor in the 2hearts community of entrepreneurs of immigrant background and member of the advisory board of the Kent Business School in the UK.


Pam Dixon - World Privacy Forum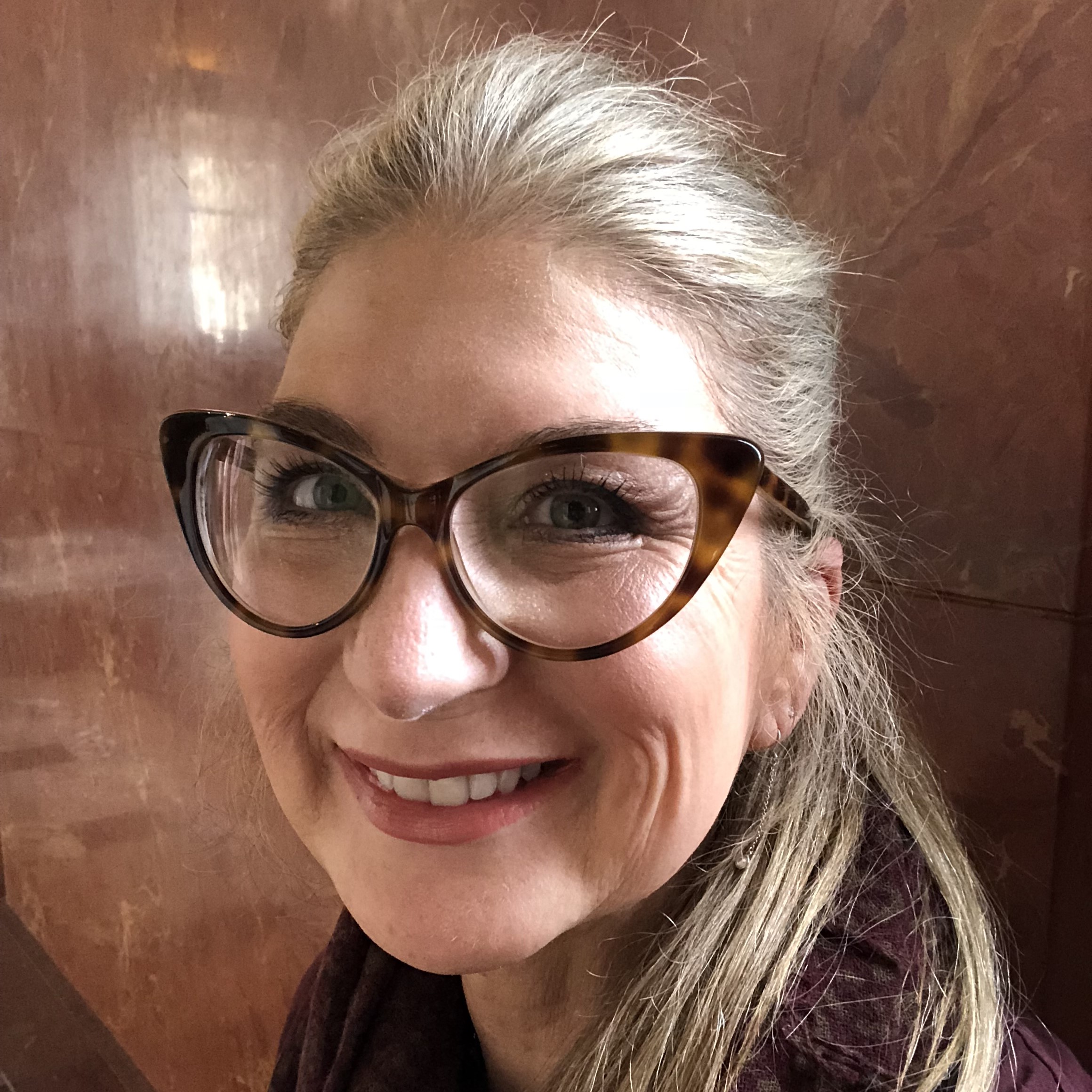 Pam is the founder and executive director of the World Privacy Forum, a respected public interest research group. As author and researcher, she has written influential studies in the area of identity, AI, health, and complex data ecosystems and their governance. She has also worked extensively on privacy across multiple jurisdictions, including the US, India, Africa, Asia, the EU, and additional jurisdictions.

She currently serves as the co-chair of the UN Statistics Data Governance and Legal Frameworks working group, and is co-chair of WHO's Research, Academic, and Technical network. At OECD, Dixon co-chairs the civil society multistakeholder work in OECD's new AI Working Party.

Moreover, Pam is the author of numerous books, and has presented her work on complex data ecosystems governance to the National Academies of Science and to the Royal Academies of Science. She is the 2021 recipient of the EFF Pioneer Award for her ground-breaking privacy and data ecosystem research.


Carolina Botero - Fundación Karisma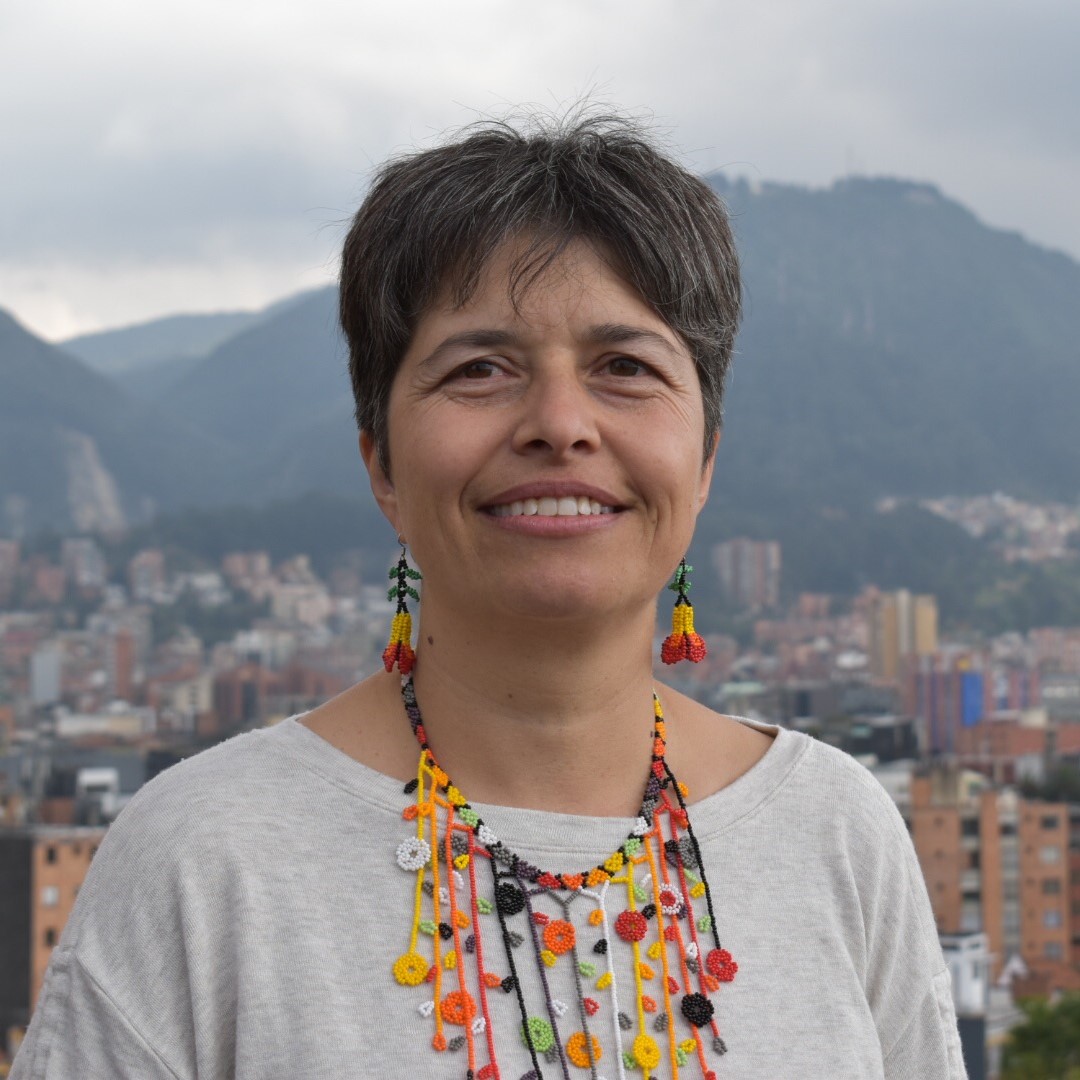 Carolina is the executive director of the Colombian civil society digital rights organization Karisma Foundation. She is a researcher, lawyer, lecturer, writer and consultant on topics related to law and technology. She also works for a world where human rights and social justice guide the development and deployment of technology.

Under her leadership, Karisma won the Index Censorship Freedom of Expression in the category of digital activism (2019). She was appointed as an international expert for the UNESCO recommendation on Open Science (2021). She holds a master's degree in international law and cooperation (VUB - Belgium), and a master's degree in Business and Contracting Law (2006, UAB - Spain).

Carolina is a member of the Board at Creative Commons and writes frequent Op Ed in local media El Espectador and La Silla Vacía.


Valeria Milanes - Asociación por los Derechos Civiles (ADC)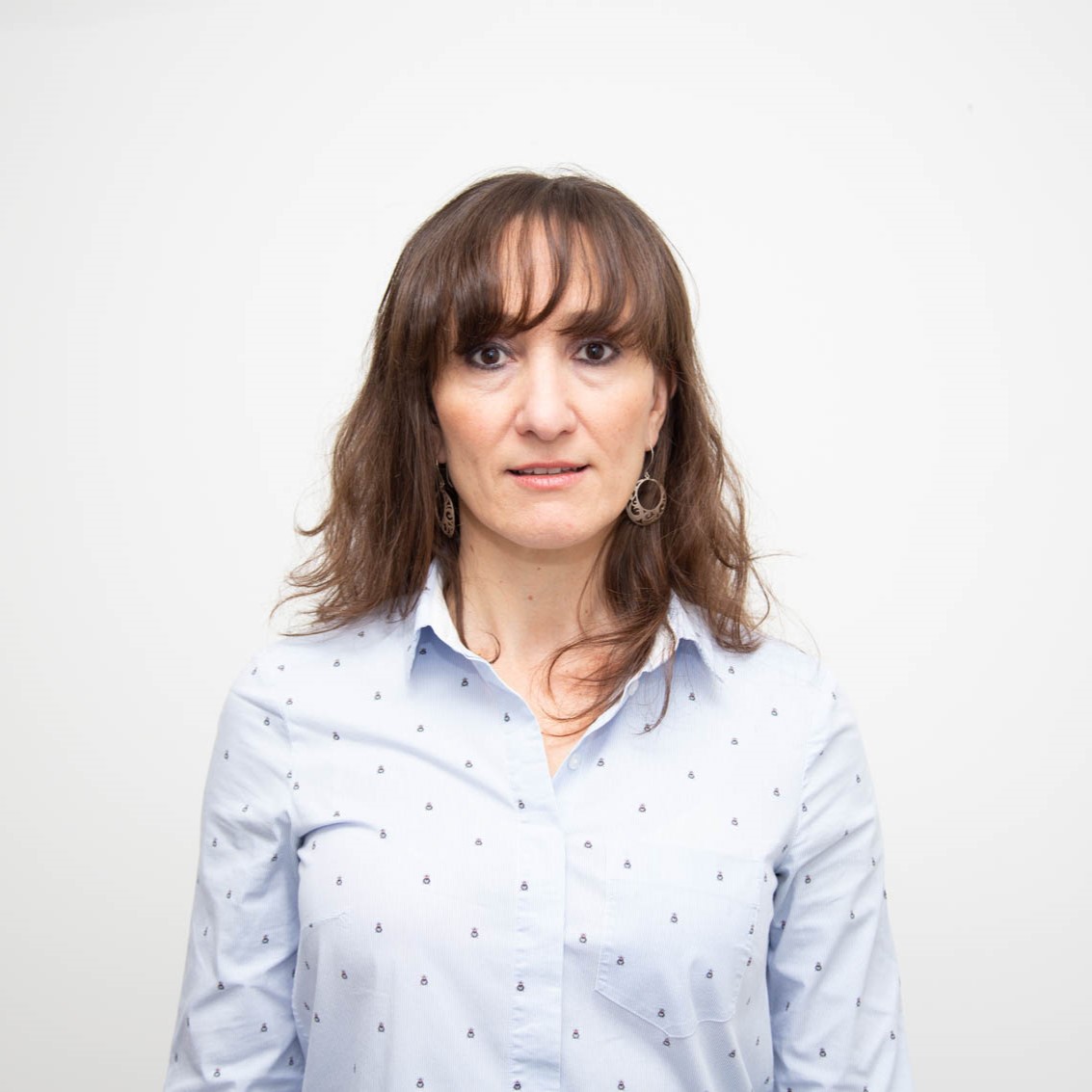 Valeria is an Argentinian lawyer with experience in litigation, researcher, specialist and lecturer in IT Law, with a special focus on data protection and privacy. She joined ADC, in 2015 in charge of the areas of Freedom of Expression and Privacy and developed the digital area. In 2018 she was appointed as Executive Director and as a result the organization doubled its multidisciplinary team, expanded its work in the international arena and sharpened its long term projection and strategic approach.

Valeria integrates various international spaces representing ADC and civil society in general, namely: she is a member of the Reference Panel of the Global Privacy Assembly, coordinates the Civil Society Forum of the Ibero-American Data Protection Network, and maintains active participation in the Civil 20, which is the engagement group representing civil society in the G20.

She has participated as a guest lecturer in postgraduate courses at the University of Buenos Aires (UBA), where she graduated from, and the University of Torcuato Di Tella.


Rafik Dammak - individual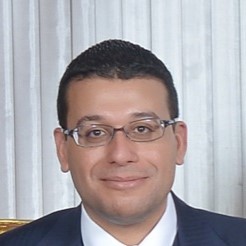 Rafik is a computer engineer working and living in Japan after finishing his master's degree in applied computer science at University of Tokyo. He has been involved within civil society on Internet Governance issues since 2007, attending several Internet Governance Forums and other internet-related conferences either as speaker or workshop organizer.

His main area of focus is on ICANN policy making processes where he was involved with the Non-Commercial Users Constituency & Non-Commercial Stakeholder group in different roles, and on developing awareness on Internet Governance issues in the MENA region.


'Gbenga Sesan - Paradigm Initiative


'Gbenga is the Executive Director of Paradigm Initiative, a pan-African social enterprise working on digital inclusion and digital rights through its offices in Cameroon, Kenya, Nigeria, Senegal, Zambia and Zimbabwe. He is also a Non-Resident Fellow at the Digital Civil Society Lab at Stanford University. 'Gbenga's consulting experience includes assignments completed for numerous institutions, including Microsoft, Harvard University and United Nations agencies, among others, in over 30 countries.

Prior to starting Paradigm Initiative, 'Gbenga led the Lagos Digital Village, a joint project of Junior Achievement of Nigeria, Microsoft and Lagos State Government.

Originally trained as an Electronic & Electrical Engineer at Obafemi Awolowo University, he completed Executive Education programs at Lagos Business School, New York Group for Technology Transfer, Oxford University, Harvard University, Stanford University, Santa Clara University and University of the Pacific. A Schwab Foundation Social Entrepreneur of the Year and former member of the United Nations Committee of eLeaders on Youth and ICT, he is a CyberStewards Fellow, Crans Montana Forum Fellow, Archbishop Desmond Tutu Leadership Fellow, Ashoka Fellow, Our Common Future Fellow and Cordes Fellow.

Gbenga served as a member of the Presidential committees on Harmonization of Information Technology, Telecommunications and Broadcasting Sectors (2006) and Roadmap for the Achievement of Accelerated Universal Broadband Infrastructure and Services Provision (2013), and was listed by CNN as one of the Top 10 African Tech Voices on Twitter and by Ventures Africa as one of 40 African Legends Under 40. He also advised the World Health Organisation on Data Privacy during the early days of the coronavirus pandemic and is advising the World Economic Forum on its Operationalising Trust Project, to develop rights-respecting Data Policy for businesses.


Jason Pielmeier - Global Network Initiative (GNI)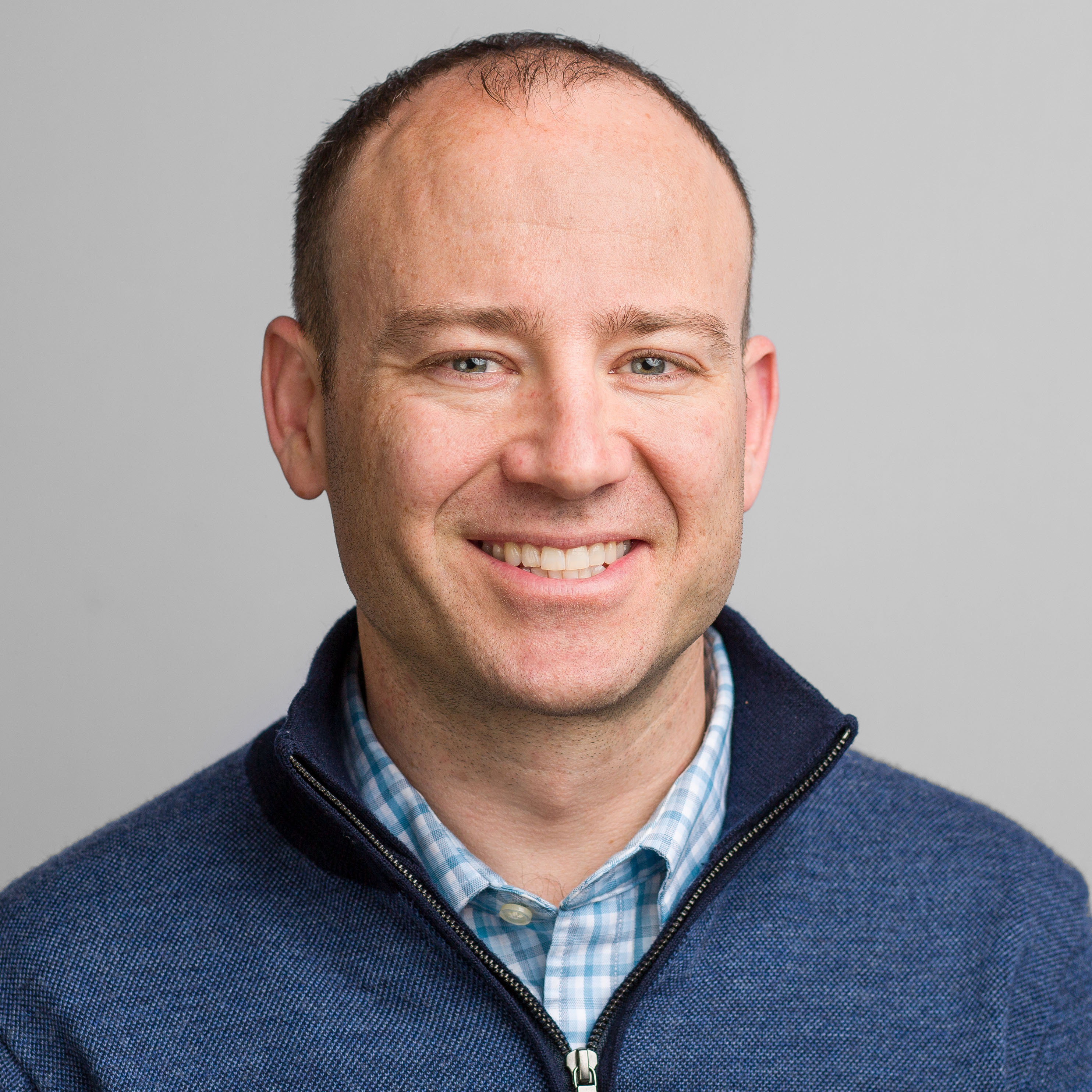 Jason is the Executive Director of Global Network Initiative, where he leads a dynamic multi-stakeholder human rights collaboration, building consensus for the advancement of freedom of expression and privacy amongst technology companies, academics, human rights and press freedom groups and socially responsible investors. He previously served as Deputy Director and Policy Director at GNI, where he was responsible for helping shape GNI's strategic direction, working with GNI's diverse members to develop and articulate GNI's policy positions, and engaging with policy makers and other stakeholders to enhance protections for free expression and privacy globally.

Prior to joining GNI, Jason was a Special Advisor at the U.S. Department of State, where he led the Internet Freedom, Business, and Human Rights section in the Bureau of Democracy, Human Rights and Labor. In that role, Jason worked with colleagues across the U.S. government, counterparts in other governments, and stakeholders around the world to promote and protect human rights online.

He is a graduate of Northwestern University and Yale Law School. Between degrees, he served as a Peace Corps volunteer and later led an innovative land titling and conservation project in rural Guatemala. After law school, he worked as a law clerk for the Honorable Raymond J. Dearie in the U.S. Federal District Court for the Eastern District of New York, and as an Associate at Debevoise & Plimpton LLP.


Adriana Labardini Inzunza - Association for Progressive Communication (APC)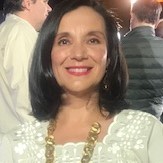 Adriana Labardini Inzunza is a Mexican public interest lawyer specialized in ICT regulation, public policy and competition issues.

She collaborates with Rhizomatica and APC as Board member of the former and as LATAM & Caribbean Policy Coordinator for the Local Networks initiative, promoting and advocating for sustainable, self-managed community networks to bridge the digital divide, and promoting rural and Indigenous connectivity and media. She is also a Board member for the International Institute of Communications and founder of Conectadas, a network of women in the ICT industries working for gender equality in Mexico.

From 2013 to 2018 Adriana served as Commissioner at the Federal Institute of Telecommunications (IFT), the Mexican independent regulatory body and competition authority for the telecommunications and broadcasting industries.

She obtained her law degree cum laude from Escuela Libre de Derecho in Mexico City in 1987 and her Master's degree (LLM) from Columbia University in New York as a Fulbright scholar in 1991. She is an Ashoka Fellow.