CSISAC kicks off "Stakeholders day" at Gran Canaria
With a great call, CSISAC kicked off the "Stakeholders Day" of the 2022 Digital Economy Ministerial Meeting, in Gran Canaria, Spain. Valeria Milanes, Executive Director of the Association for Civil Rights (ADC), and member of the CSISAC Steering Committee opened the meeting.
In it, she highlighted: "We want to bring to the Ministerial -and the CDEP in the years to come- an effective, diverse and inclusive civil society participation", referring to the participation in the ministerial meeting on the digital economy of the OECD.

On the other hand, Milanes added: "Pursuing meaningful ways of participation for civil society is key for driving long-term recovery and economic growth by building a trusted, sustainable and inclusive digital future, which is the broad theme of this Ministerial Meeting", fostering civil society participation in the Digital Economy.
In addition, the opening was attended by Carmen Artigas, Secretary of State for Digitalization and Artificial Intelligence; David Frautschy Senior Director for European Government and Regulatory Affairs; Makoto Yokozawa Senior Research Fellow by the Center for International Economic Collaboration; and Ulrik Vestergaard Knudsen Deputy Secretary-General of the OECD.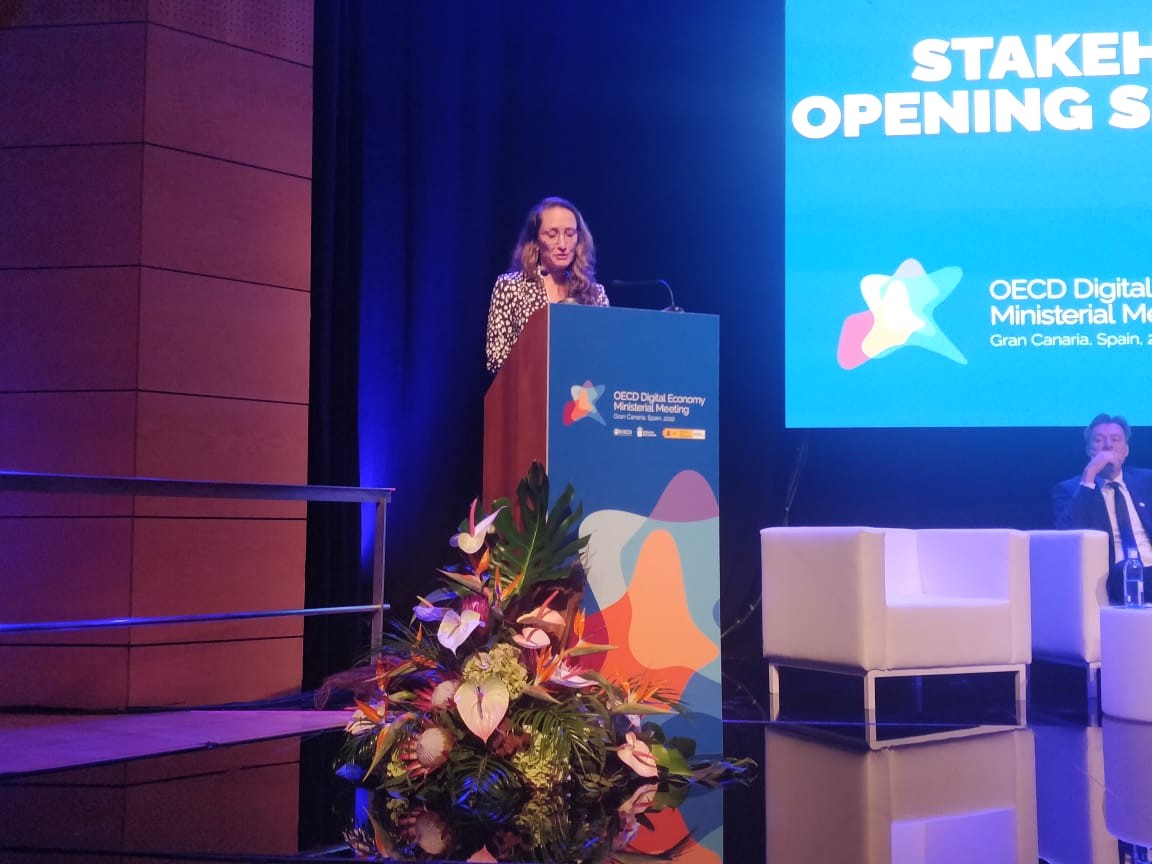 To learn more about our agenda, click here: CSISAC | Events (csisac-community.org)